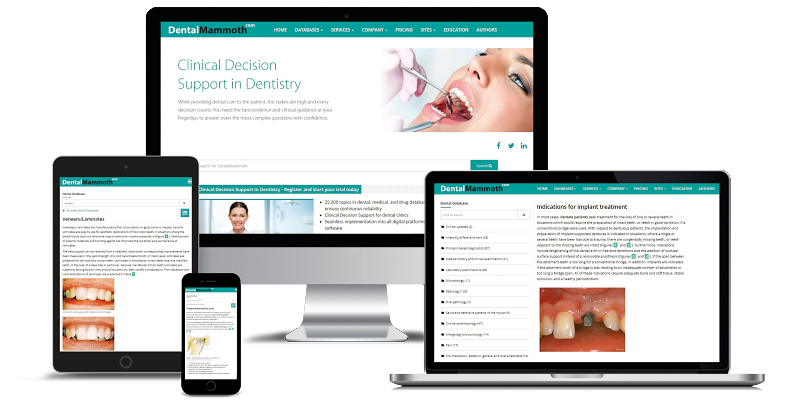 DM Media Service is a marketing channel for companies in the Finnish dental business.
By using DM Media Service, dental companies can reach dentists and other professionals in the dentalfield through the dentalmammoth.com web portal for Finland and the national professionalhealthcare portal terveysportti.fi.
Each company can manage its own data on the portal: company information, products, services, etc.
The integration of DM Media Service with patient management systems increases the visibility and convenience of the product information.
We create value for dental companies
– The products and services of dental companies are located in the same locale as the clinical articles, drug databases, and other Dental Mammoth Online Services
– Finding them is easy and fast
– They are readily available at the moment decisions are being made and/or when purchasingtakes place
– Dentists are helped and never hindered
– We concern ourselves with problem-solving, not advertising
Terveysportti
The Terveysportti (Health gate) portal is the most used health information service in Finland. Around 100 healthcare professionals have access to Terveysportti. Of these, more than 11,000 are dental professionals. There are 100.000.000 search results per year.
The service includes, among others:
– articles on dentistry
– articles on medicine
– company contact details
– dental products and services
– DM News Service
The Terveysportti is maintained by Duodecim Medical Publications Ltd., a company owned by the Finnish Medical Society Duodecim.